Hotel Golf Resort Kunětická Hora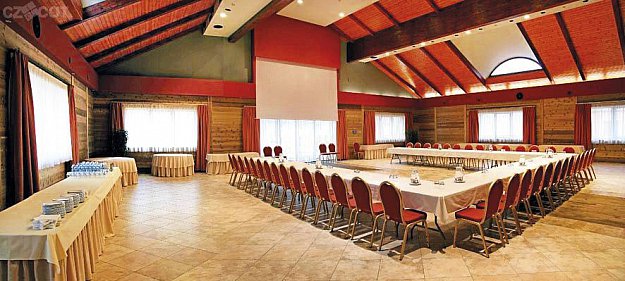 Hotel Golf Resort Kunětická Hora
Location:

Kunětická hora region

Address:

533 05 Dříteč 155

GPS:

50°06'23.4"N 15°49'06.6"E

Contacts:
The Congress Centre Kunětická Hora includes 2 conference halls and a VIP lounge. The Large conference hall with a capacity up to 200 people offers complete technical (screen, projector and sound system) and gastronomic facilities. The large conference hall also includes an entrance hall where you find the dressing room and a foyer for breaks and refreshments. The small conference hall is designed for up to 60 persons and is suitable for example for private conferences, corporate meetings and banquets. The VIP lounge allows an individual group of 20-30 people. It therefore offers the perfect solution of a conference room or facility for your private or corporate event.
Barrier-free:

Does not complies

Does not complies